Iraq
Imam Ali Holy Shrine prepares to launch 'Decent life' Expo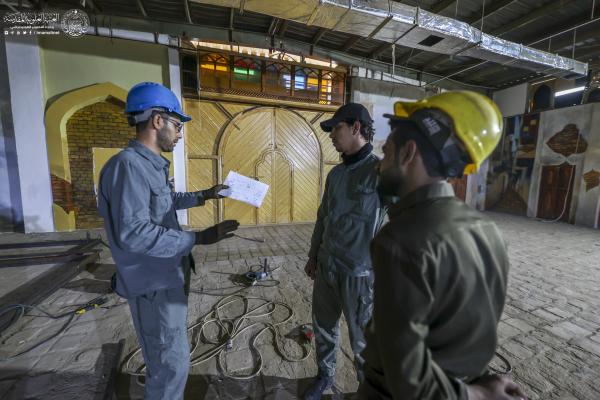 The Engineering and Technical cadres at Imam Ali Holy Shrine are working effortlessly to complete preparations to launch the 'Decent Life' Expo, which is dedicated to reviving the occasions of the Noble Prophet and his pure family, peace be upon them, as part of the preparations for Eid Al-Ghadir.
Ahmed Musa, an official at the Holy Shrine, spoke about the expo saying: "Preparations are being completed on the 'Decent Life' Expo, and the work is nearly 70% done."
Musa added: "The expo includes four sections to show the ideological occasions of the Ahlulbayt, peace be upon them, represented by Eid al-Ghadir, al-Mabath al-Nabawi, Ashura of Imam Hussein, peace be upon him, and the re-appearance of Imam Mahdi, may Allah hasten his re-appearance.
These occasions will be available virtually for the first time.