Iraq
The Japanese Ambassador to Iraq visits the Holy Shrine of Imam Ali, peace be upon him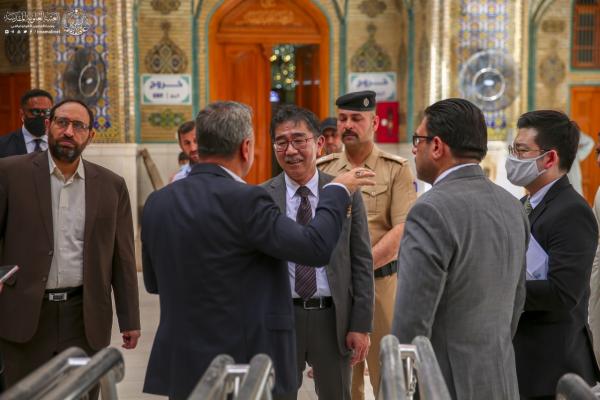 The Japanese Ambassador to Iraq, Kotaro Suzuki, visited the holy shrine of the Commander of the Faithful, Imam Ali, peace be upon him, and was taken on a tour of its historical landmarks.
In a statement, the official website of the Holy Shrine stated that the Japanese ambassador to Iraq, Kotaro Suzuki, and his accompanying delegation visited the Imam Ali Holy Shrine, where he was received by the Director of Fayd Al-Qaseem Company, Haider Al-Jourani, and Public Relations Officer, Sahib Al-Buseisi.
According to the statement, the ambassador was briefed on the historical and archaeological landmarks of the Holy Shrine during which he expressed his admiration for their historical significance.