Iraq
Misbah Al-Hussein Foundation announces the finalization of the draft charter for the protection of Iraq's orphans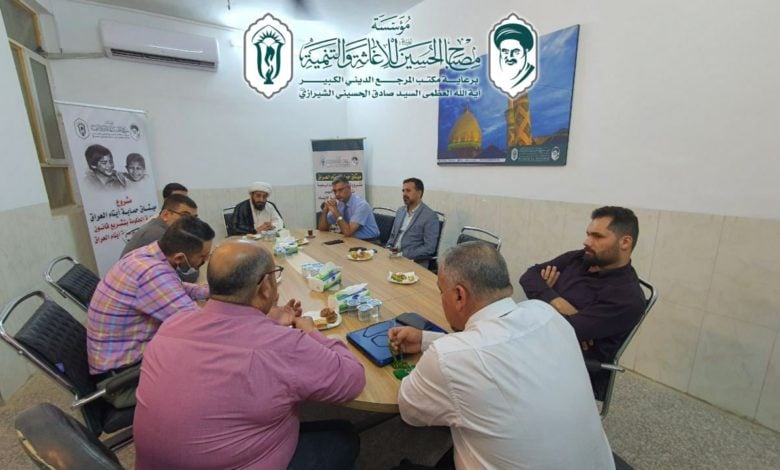 Misbah Al-Hussein Foundation for Relief and Development in Karbala announced that it has put the semi-final touches to the draft charter for the protection of Iraq's orphans.
A statement by the Foundation, received by Shia Waves News Agency, stated that it held its periodic weekly meeting after the blessed Eid al-Fitr holiday, in the presence of the Foundation's president, director and department officials, to discuss the final touches to prepare a special version of the draft charter for the protection of Iraq's orphans, which was launched nearly two years ago by the Foundation.
It added, that the project aims to ask the relevant authorities to establish a special body for the care and protection of orphans in Iraq, similar to the institutions of political prisoners and martyrs in Iraq, to ​​take care of and protect them, and provide them with rewarding monthly salaries and health, education, housing and other assistance.
The Chairman of the Foundation, Sheikh Mustafa Al-Muhammadi, thanked the Foundation's employees and the team working with it, for their great effort in fulfilling the requirements of the charter.