Iran
Umana' Al-Rusul Conference kicks off in the holy city of Qom, in cooperation with the Holy Shrines in Iraq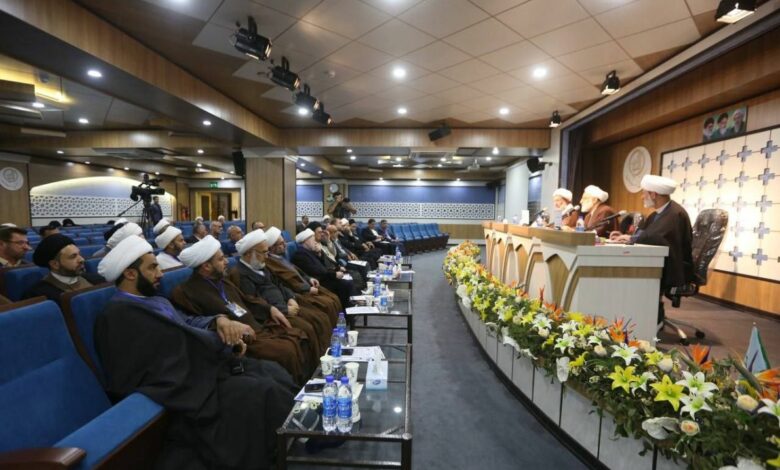 The activities of the Umana' Al-Rusul Scientific Conference on highlighting the legacy of Ayatollah Sayyid Muhammad Mahdi Al-Khursan were launched in the holy city of Qom, with the participation of a large number of researchers and professors of the Islamic seminary and holy shrines in Iraq.
Mushtaq Salih Al-Mudhaffar, Director of the Scientific Complex of Imam Al-Hussein, peace be upon him, said, "This conference was held to honor a scholar from the Holy Najaf Seminary, His Eminence, Sayyid Muhammad Mahdi Al-Khursan, who spent more than seven decades studying, investigating and authoring books on the heritage of the Ahlulbayt, peace be upon them."
He added, "The holy Qom seminary decided to hold a conference for Sayyid Al-Khursan, and it was with the participation of the Imam Ali and Imam Hussain Holy Shrines. The first edition of the conference was launched in the holy city of Najaf three weeks ago, and yesterday the conference was held in its second edition in the holy city of Qom."
Al-Mudhaffar referred to the great role of the Imam Hussain Holy Shrine in highlighting the thought of scientific figures, including His Eminence Sayyid Muhammad Mahdi Al-Khursan, as the Imam Al-Hussain Complex initiated the printing of Al-Khursan's encyclopedia, which consists of 46 parts on various topics.