Iran
Iraqi religious and cultural activists meet Ayatollah Sayyed Hussein al-Shirazi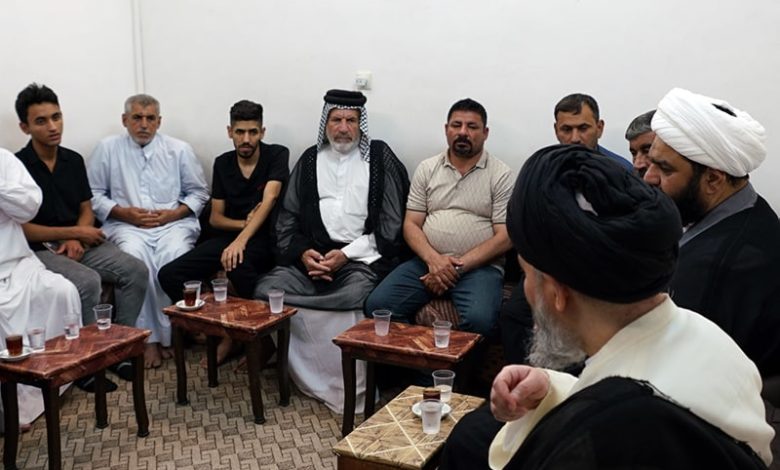 Many Iraqi religious and cultural activists met the son of the Supreme Religious Authority, Ayatollah Sayyed Hussein al-Shirazi in the holy city of Qom.
The official website of the Shirazi Religious Authority said in a statement, received by Shia Waves News Agency, that Ayatollah Sayyed Hussein al-Shirazi met a group of religious and cultural activists from the Iraqi city of Basra.
It added that the meeting took place at the Grand Ayatollah's house in the holy city of Qom, and the honorable guests listened to the recommendations of Sayyed Hussein Al-Shirazi.
The Ahlulbayt Charitable Cultural Foundation in Basra, had announced earlier, the organization of a religious trip for a group of male and female teachers in the Shatt al-Arab district, Basra, which included 25 people to visit the holy shrines in the holy cities of Qom and Mashhad, and to organize a series of lectures in the development of educational and administrative capabilities.