Iran
Indian professors of Persian language and literature visit Imam Redha Holy Shrine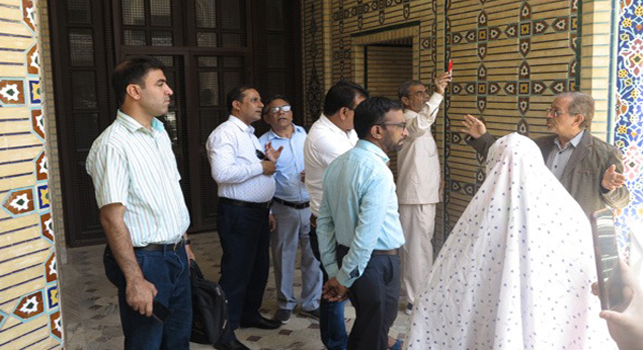 A group of Persian language and literature professors from India's top universities of Lucknow, Bhagalpour, and Khajeh Mu'in al-Din Chishti have paid a visit to central library and museum of Imam Redha Holy Shrine.
During his tour of the central library that contains references in 98 languages, Halim Akhtar Abu Muhammad, head of Persian Department at Bhagalpour University, said that such a huge and rich research center was necessary for any nation.
He also pointed to the unique architectural features of the library's building and called it the pride of the country.
This is a suitable place for research and the religious references have paved the way for theological studies of any sort", stated Abu Muhammad.
He further stressed the popularity of the central library among Indians, saying that many wished to visit the place.
Elsewhere, head of Persian Department in Jawaharlal Nehru University, Malek Salim Javeed, spoke about Indian youths' interest in learning the Persian language, describing the holy shrine central library as the right place for Persian literary research.
Praising the exquisite architecture of the building, Javeed noted,"Such a monument with so many delicate architectural traits does not exist in India."
"The use of Persian poetry in praise of Imam Redha, peace be upon him, indicates Persian poets' love for the Imam", maintained Javeed.
He concluded that the place is ideal for research regardless of nationality and expressed interest in conducting research on manuscripts centering on Persian literature.