Iran
Decorations and lights hung at Imam Redha Holy Shrine ahead of his blessed birth anniversary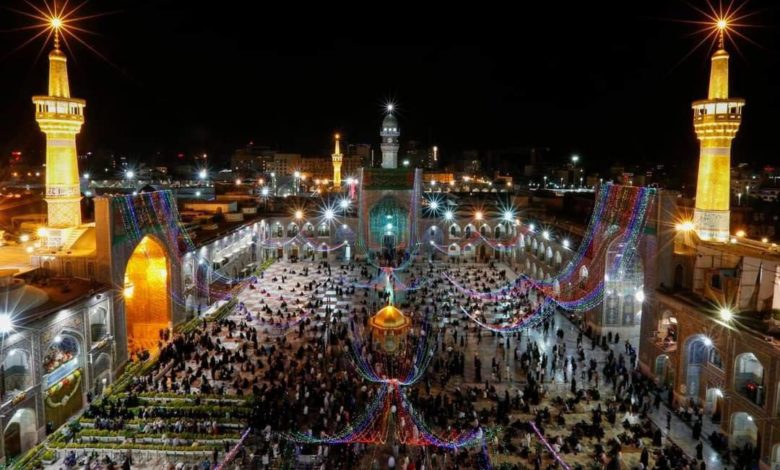 Decorations and lights have been hung around the Holy Shrine of Imam Redha, peace be upon him, ahead of his blessed birth anniversary.
Shia Waves News Agency obtained photos showing the Holy Shrine's employees spreading natural roses throughout the blessed courtyards on the occasion of the birth anniversary of Imam Ali ibn Musa al-Redha, peace be upon him.
Imam Redha Holy Shrine is making extensive preparations to receive the massive occasion by organizing a variety of religious, ideological and cultural activities.