Afghanistan
UN condemns suicide bombing at education center in Afghanistan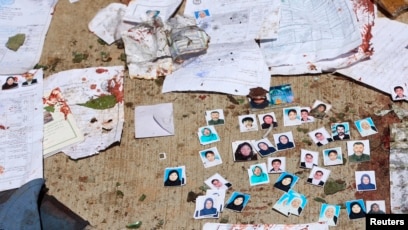 The UN has condemned a suicide bombing in the Afghan capital Kabul which has left more than 20 dead, according to latest news reports, many of them young women who were at an education center.
Dozens more were wounded at the Kaaj tuition center, in the Dasht-e-Barchi area in the western part of the capital, which the UN Assistance Mission in Afghanistan (UNAMA) noted in a tweet, is a Hazara and Shia-majority area.
"Deeply saddened by this despicable attack in a learning center in Afghanistan that has yet again cut lives, hopes and dreams short for so many. Our hearts and thoughts are with their families. Children and adolescents must never be targets of violence," said Catherine Russell, UNICEF's Executive Director.
News reports said that the attacker shot at guards outside the facility, and then entered a classroom before detonating a bomb.
Hundreds of students were reported to have been in the room at the time.
Afghanistan's Hazaras have faced decades of abuse and state-sponsored discrimination, including by the ruling Taliban, which first ran the country from 1996 to 2001 and then seized power again in August last year.