Afghanistan
Afghanistan: The death toll from the educational center suicide bombing rises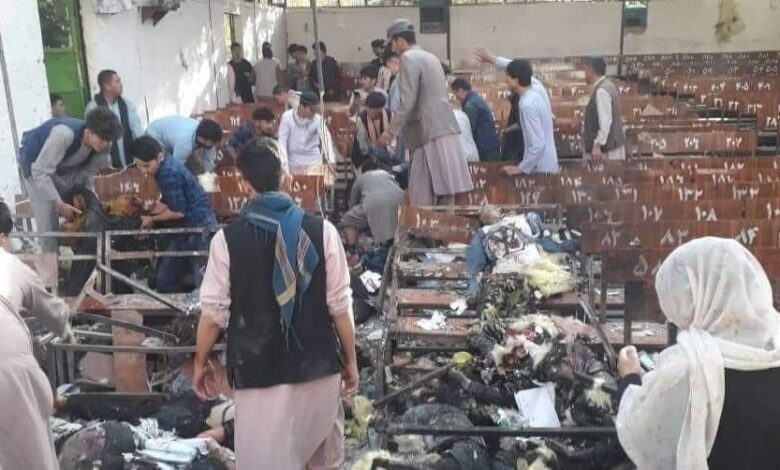 The death toll from the suicide bombing at an educational center in a Shia-dominated neighborhood in Kabul has risen to at least 32.
A government source said that at least 32 people were killed and 40 others wounded in a suicide bombing that targeted an educational center in the Afghan capital, Kabul, yesterday morning.
The Afghan police spokesman (Khalid Zadran) had said earlier, that the students were preparing for an exam when a suicide bomber blew himself up in the educational center.
The center, which was bombed, is preparing students for university entrance exams, and no party has claimed responsibility for the attack.
The spokesman for the Ministry of Interior said that "attacking civilian targets demonstrates the extent of the enemy's inhuman cruelty and its lack of moral standards."
The attack took place in Dasht al-Barshi neighborhood in the west of the capital, a predominantly Shia area where a minority of Hazaras reside, and has previously witnessed some of the most violent attacks in Afghanistan.
Dasht al-Barshi neighborhood has been hit in recent years by attacks claimed by the ISIS terrorist organization, and in May 2021 a series of bombings took place in front of a girls' school in the same neighborhood.