Islam World
Bahrain threatens with imprisonment and a fine for those who establish mourning ceremonies on Ashura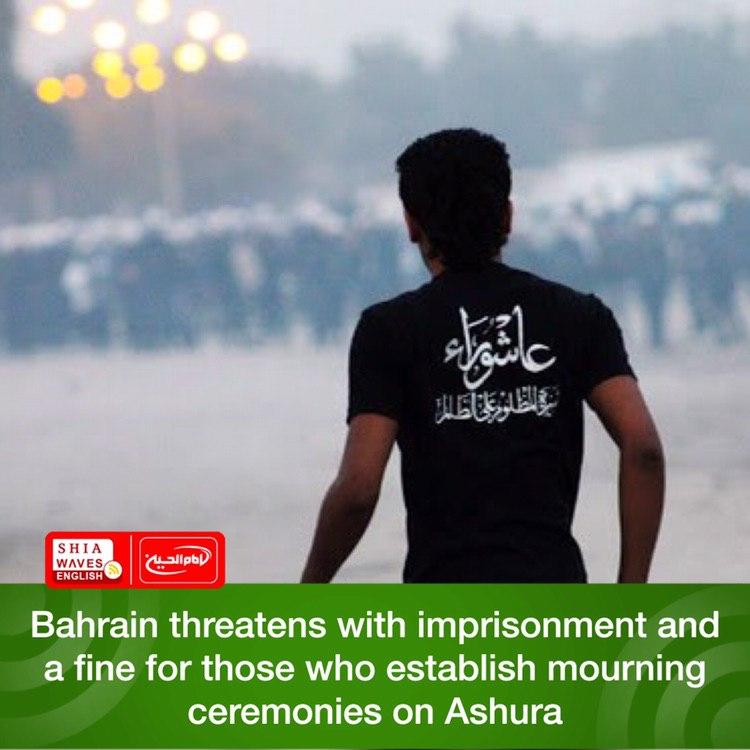 The Bahraini Ministry of Interior informed the organizers of mourning ceremonies of the decision to ban the establishment of ceremonies during the Ashura season under the pretext of the outbreak of Covid-19, threatening with
The Bahraini Ministry of Interior informed the organizers of mourning ceremonies of the decision to ban the establishment of ceremonies during the Ashura season under the pretext of the outbreak of Covid-19, threatening with imprisonment of seven years and a fine of 10 thousand dinars for violators of the decision.
An organizer of one of the mourning ceremonies said that he had received a call informing him of the decision to ban the establishment of mourning ceremonies under the pretext of Covid-19 outbreak, even though the ceremonies will follow all preventive measures. 
He added, "The caller told me that violating the decision subjects you to 7 years imprisonment and a fine of 10,000 dinars," indicating that the caller told him that security measures will be taken immediately in the event of non-compliance with the decision.
The decision of the Ministry of Interior opposes the opinion of senior scholars in Bahrain that the Husseiniyahs for men, and the revival of the Ashura season, return to their natural role in accordance with strict health precautions and measures. 
In the same context, other religious scholars emphasized their opinion of establishing mourning ceremonies while adhering to health measures, similar to commercial complexes, gyms, swimming pools, salons, and others, which the authorities allowed to open in accordance with health measures.