Islam World
Shias from Tal Afar escorting their martyrs their final resting place inside the Imam Hussein Holy Shrine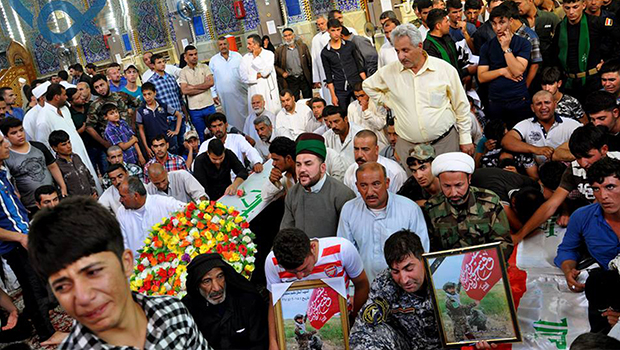 Shia people from Tal Afar county of Shia majority have escorted their two martyrs of Popular Mobilization Forces their final resting place in the holy city of Karbala to be circulated inside the Holy Shrine of Imam Hussein, peace be upon him
Shia people from Tal Afar county of Shia majority have escorted their two martyrs of Popular Mobilization Forces their final resting place in the holy city of Karbala to be circulated inside the Holy Shrine of Imam Hussein, peace be upon him.
The two martyrs, who belong to the Imam Hussein Brigade, lost their lives in battles against IS terrorists in Bashir village which is witnessing fierce clashes with takfiri groups that resulted in the martyring of three and wounding four others.
Bashir village, located in the Iraqi province of Kirkuk often the target of takfiri attacks, however people of the village repel such attacks to liberate their areas from IS terrorists.