Islam World
16-year-old Bahraini boy latest reported victim of ongoing practice of enforced disappearance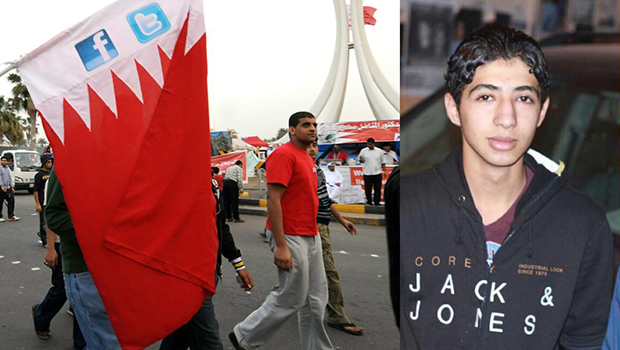 The Bahrain Center for Human Rights (BCHR ) expresses grave concern over the ongoing practice of violent arrests and enforced disappearances of people arbitrarily arrested, especially children
The Bahrain Center for Human Rights (BCHR ) expresses grave concern over the ongoing practice of violent arrests and enforced disappearances of people arbitrarily arrested, especially children.
The center said that on the night of 13 April 2015, Ahmed Abdulla Al-Arab (16 years old) was arrested by security men in civilian clothes after they chased him on the road in the village of Bani Jamra. Witnesses told his mother that the arrest was accompanied by sounds of shooting. Witnesses told his mother that he was put in the car boot and taken away.
The BCHR has documented many cases where people report that they were subjected to torture and degrading treatment in the Criminal Investigation Directorate during period of enforced disappearance.