Islam World
In press freedom index, Middle Eastern countries go from bad to worse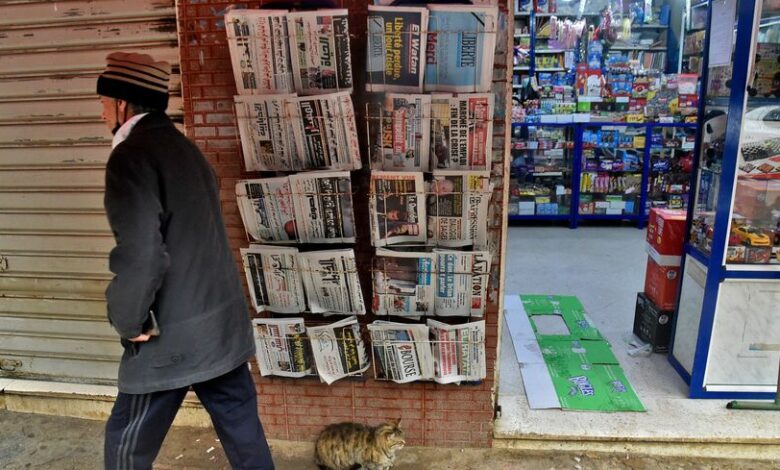 Reporters Without Borders (RSF) released its annual press freedom index this week, which reviews the state of journalism in 180 countries, assessed a record number of 28 countries as "very bad" in 2022.
In Lebanon, political pressure over the media "is stronger than ever," the report added.
Iraq and Iran are also down by nine and four places, respectively, with Iraq landing at 172nd. Iran remains among the world's 10 worst countries for press freedom and the worst country in the region at 178th.
In North Africa, Tunisia has seen a drastic fall in the index, down to 94th from 73rd, and its classification went from "problematic" to "difficult."
The watchdog described the situations in Algeria, Morocco, Libya and Sudan as "especially alarming," saying, "The situation for the press in North Africa — excluding Egypt — has never been so troubling."
In the Gulf region, the United Arab Emirates sank seven points to 131st from 138th. Saudi Arabia, Qatar and Bahrain, for their parts, upped their rankings by four, nine and one place, respectively. The watchdog ranked Saudi Arabia 166th, Qatar 119th and Bahrain 167th.