Islam World
Bahraini regime forces fire tear gas at protesters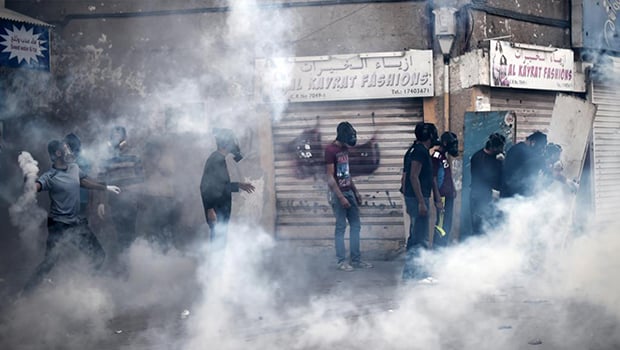 Bahraini regime forces have fired tear gas on protesters demonstrating against the detention of activists and calling for their immediate release
Bahraini regime forces have fired tear gas on protesters demonstrating against the detention of activists and calling for their immediate release.
Police clashed with protesters in the eastern village of Eker, located about 20 km south of the capital, Manama.
Similar protesters were also staged in the nearby village of Nuwaidrat and in al-Musalla east of the capital.
On April 2, Bahraini forces detained a prominent human rights activist, accusing him of insulting authorities and spreading rumors about the Saudi war in Yemen.
Since February 2011, thousands of anti-regime protesters have held numerous demonstrations on the streets of Bahrain, calling for the Al Khalifa family to relinquish power.