Islam World
Sana'a protest slams Saudi attacks on Yemen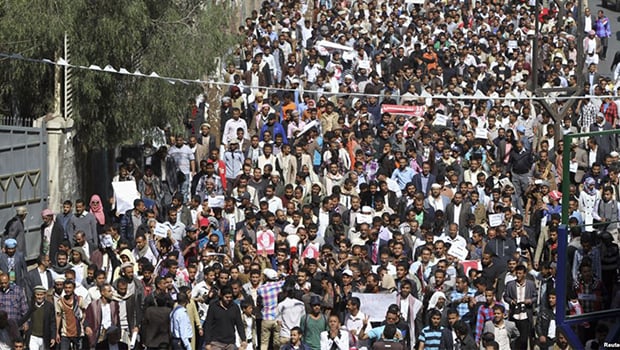 Thousands of Yemeni protesters have poured into the streets of the capital, Sana'a, to condemn the Saudi deadly military aggression against their country as a violation of international law
Thousands of Yemeni protesters have poured into the streets of the capital, Sana'a, to condemn the Saudi deadly military aggression against their country as a violation of international law.
In a mass rally, the Yemeni demonstrators waved national flags and carried large banners while calling on the international community to probe crimes committed in their country by the Saudi regime and prosecute the perpetrators of the atrocities.
The protesters reiterated that the Yemeni people are capable of resolving their own problems peacefully.
Meanwhile, sporadic protests were also held in other parts of the Arab country, including the southeastern city of Taiz.