Islam World
Bomb attack kills 6 people, including one Iranian in north of Baghdad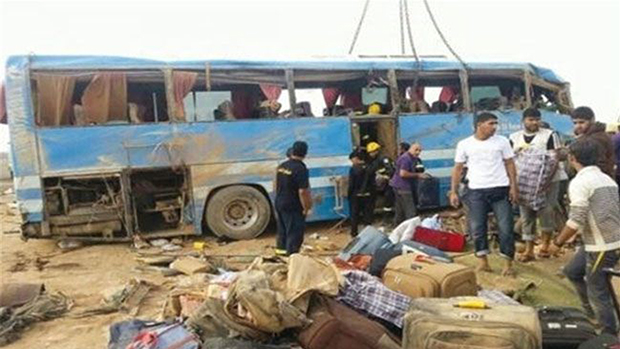 At least six people, including one Iranians, have reportedly been martyred after a bomber targeted a bus carrying Shia pilgrims north of the Iraqi capital, Baghdad
At least six people, including one Iranians, have reportedly been martyred after a bomber targeted a bus carrying Shia pilgrims north of the Iraqi capital, Baghdad.
Iraqi police confirmed six people were among the dead in a terrorist attack that took place in the Iraqi town of Taji, located 20 kilometers north of Baghdad.
The bus of Shia pilgrims was returning from the holy city of Samarra when it came under attack by a bomber, who detonated his explosives as the pilgrims were getting off the vehicle at a gas station.