Islam World
NEWS
Taliban terrorists demand tribal leaders of cities to hand over girls and women for "sexual jihad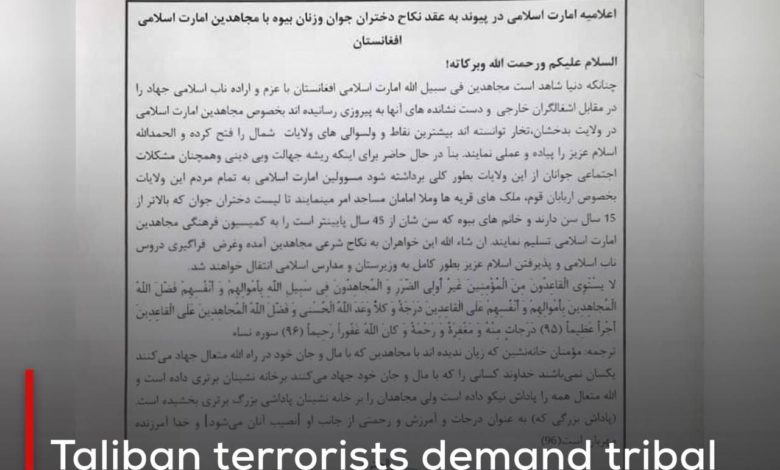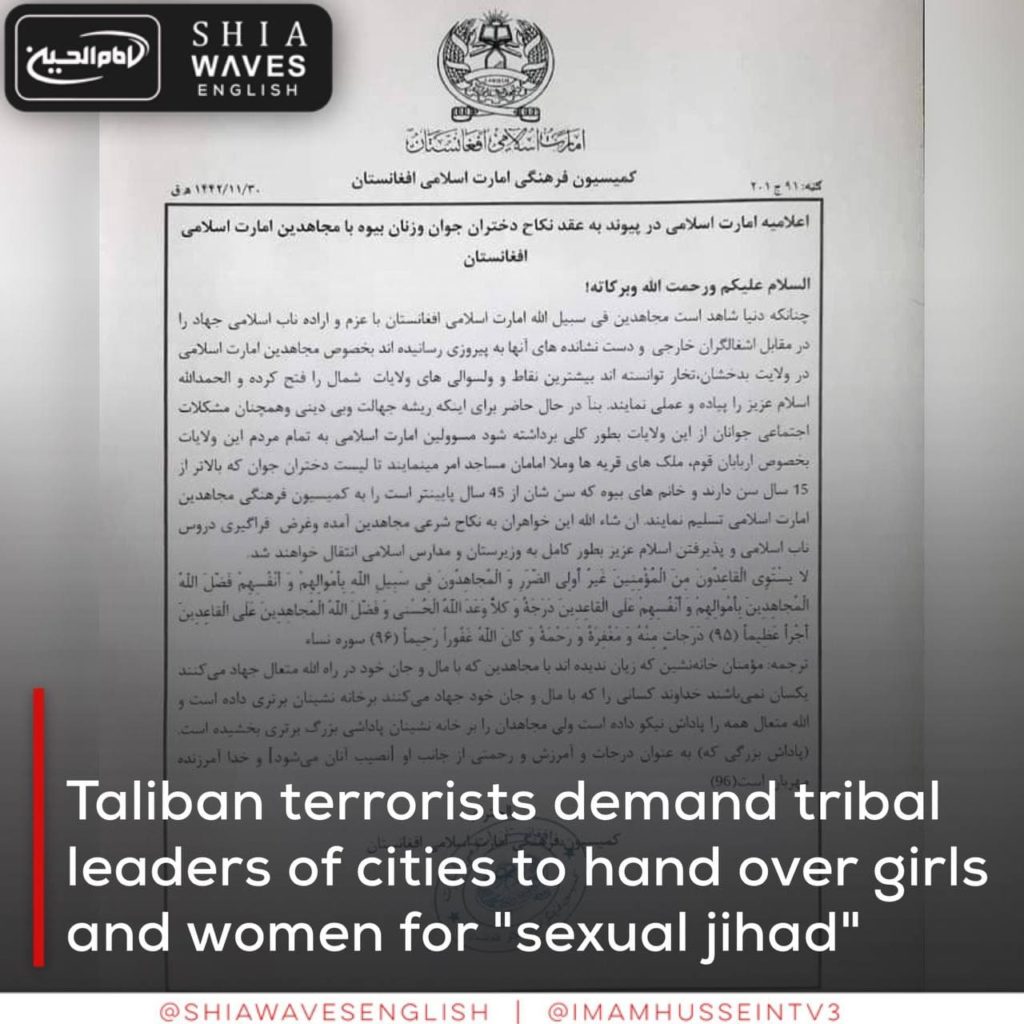 ---
A document issued by the media committee of the Taliban terrorist movement showed the directive of the movement's terrorists throughout the provinces of Afghanistan to activate what is falsely called 'sexual jihad', according to the beliefs of the Taliban and other terrorist movements.
The recent decision exposed the wickedness of the terrorist organization, which unjustly claims to belong to Islam, while practicing the most despicable acts and satanic practices.
The document issued by the terrorist movement, which was made available to Shia Waves, included an order to notables and tribal leaders of Afghan cities and states, to hand over all girls over the age of 15, as well as widows and divorced women under the age of 45, to its members, in order that to practice their brutality, which is represented by the so-called 'sexual jihad.'
Such misleading calls by the terrorist movement come in light of its continuous attempts to control the largest number of Afghan cities and states with the departure of foreign forces from the country, and it brings to mind what the criminal elements of ISIS did during the period of its control over some Iraqi provinces.