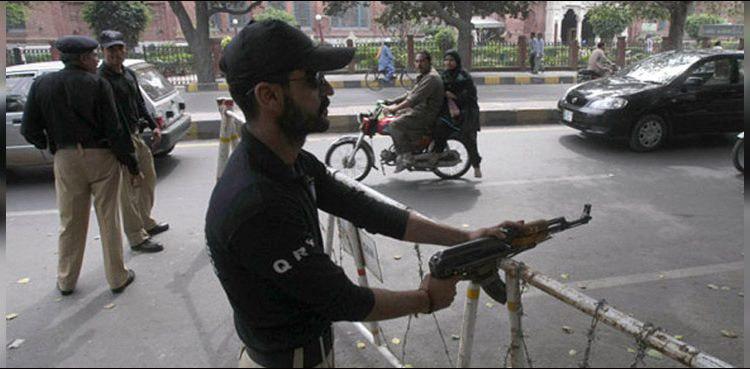 A policeman was martyred and another injured when suspected militants attacked them near Husseiniyat Lal Shah in Dera Ismail Khan, Pakistan on Tuesday
A policeman was martyred and another injured when suspected militants attacked them near Husseiniyat Lal Shah in Dera Ismail Khan, Pakistan on Tuesday
Two cops namely Zafar Ali and Zulfiqar Shah, members of the Eagle Squad of the police, were on a routine patrol when they were attacked at around 8:30pm.
Zafar Ali was killed on the spot while Zulfiqar Shah sustained injuries in the firing incident. The injured cop was rushed to the District Headquarters Hospital and was said to be in a critical condition.
Eyewitnesses said the accused took advantage of darkness as there was power outage when the attack took place. 
They said the attackers fired six bullets. The attack was said to be linked to the target killing spree in Dera Ismail Khan.