Islam World
Bahraini regime forces attack Shia mourners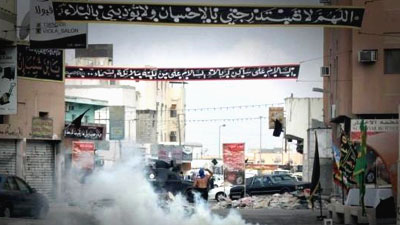 Bahraini regime forces have attacked Shia mourners commemorating the martyrdom anniversary of Imam Hussein, peace be upon him, the third Imam.
Security forces targeted the mourners in several villages across the country on Saturday.
They destroyed and removed all banners, flags and black cloths commemorating the sorrowful anniversary.
In the village of Ma'ameer, security forces clashed with protesters, and fired teargas to disperse the mourners.
A Bahraini rights group has condemned the Manama regime for violating the religious freedom of the Shia population of Bahrain.