Islam World
A 9-month old Shia girl martyred and 9 others injured in takfiri attack at Husseini mourning ceremonies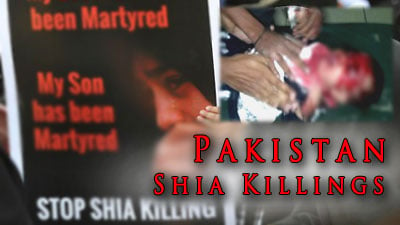 A senior Pakistani police official said that a Shia girl was martyred and nine others were injured in a grenade attack outside a Husseiniyah when they were returning home after attending a Majlis on Imam Hussain, peace be upon him, on Tuesday evening in Karachi.
The official added that terrorists riding motorcycles threw a hand grenade near Islamic Research Center and fled the scene.
The grenade was lobbed near the entry-exit point of the Husseiniyah situated in the premises of Islamic Research Centre when mourners of Imam Hussain, peace be upon him, were leaving the Husseiniyah at the end of  the Majlis.
The blast angered Shia Muslims who complained that the blast occurred due to lack of security.