Islam World
Kabul office of Eminent Grand Ayatollah Sayed Shirazi holds a meeting for Friday prayer's leaders and orators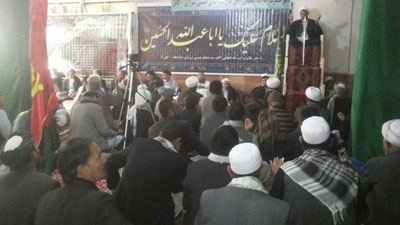 On the commencement of the month of Muharram, the Kabul office of the Eminent Grand Ayatollah Sayed Sadiq Husseini Shirazi, may Allah prolong his life, has held a meeting for Friday prayer's leaders, orators, and Hawza students in order to organize the preaching work during this month.
During the meeting, a speech was delivered on the importance of Ashura and the Husseini culture to reveal the right and truth, and to fight against oppression.
It is to mention that the meeting comes as part of a series of weekly meetings held by the office.