Islam World
U.N. chief says use of cluster bombs in Yemen may be war crime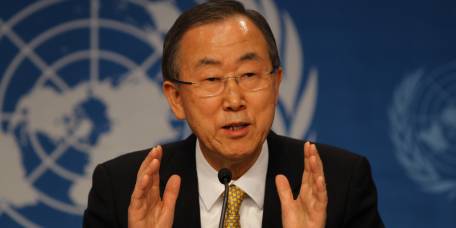 cluster bombs have been used on civilian areas in the capital of Yemen this week
The United Nations has received "troubling reports" that cluster bombs have been used on civilian areas in the capital of Yemen this week and warned that the use of such indiscriminate weapons could be a war crime, a U.N. spokesman said.
"The Secretary-General, Ban Ki-moon, is particularly concerned about reports of intense airstrikes in residential areas and on civilian buildings in Sanaa, including the Chamber of Commerce, a wedding hall and a center for the blind," U.N. spokesman Stephane Dujarric told reporters.
Dujarric added that he also has received troubling reports of the use of cluster munitions in attacks on Sanaa on Wednesday in several locations, pointing out that the use of cluster munitions in populated areas may amount to a war crime due to their indiscriminate nature.
Human rights groups have accused the Saudi-led coalition of using cluster munitions in Yemen.