Islam World
Saudi police kills one protester and injures another in Qatif region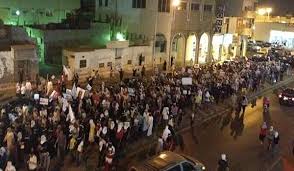 Saudi Arabia's police killed a young man and injured another
Saudi Arabia's police killed a young man and injured another civilian during popular protests in Qatif region in the Eastern part of the kingdom to condemn the execution of prominent Shiite cleric Sheikh NimrBaqir al-Nimr and suppression of the Shia minority by the Riyadh government.
Ali Omran al-Dawood was killed when the Saudi police started shooting at the protesters in the village of Awamiyah in Qatif region.
An eight-year-old boy was also injured during the police shootout.
Large groups of protesters were beaten and arrestedwhile protesting Sheikh Nimr's execution.