Islam World
Saudi Arabia- Solidarity with Sheikh Nimr al-Nimr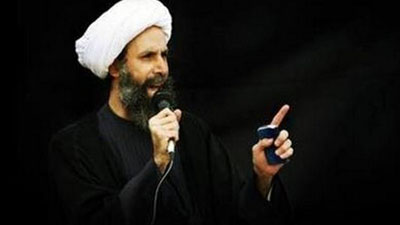 World calls on Saudi Arabia to release Ayatollah Nimr al-Nimr
There have been calls for the release of Saudi Arabian Shi'ah scholar, Ayatollah Shaykh Nimr Baqir an-Nimr, from around world. Both Muslims and non-Muslims have issued statements in support of the oppressed scholar.
On June 18th, a Saudi court sentenced the Friday prayer leader of al-Awamiyah village to death and accused him of giving speeches against the monarchy. He has been arrested several times since 2012 over his calls on the Saudi government to give the Shia further freedom to exercise their religious rights, criticizing the country's ruling system and calling for political reform.
Amnesty International (AI) has criticized Saudi Arabia and called the Wahhabi monarchy to stop its unjust prosecution against the prominent Shia cleric, saying its harsh sentence against Ayatollah an-Nimr shows the disturbing pattern of harassment of the Saudi regime against its Shia population.