Islam World
Bahrain court jails eight men for up to 10 years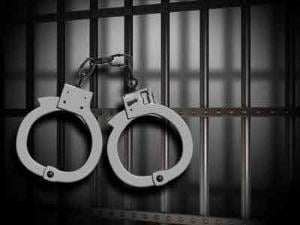 A court in Bahrain has sentenced at least eight people to prison

A court in Bahrain has sentenced at least eight people to prison terms of up to 10 years over their alleged role in plotting "terrorism" acts across the kingdom.
Bahrain's Public Prosecutor Ahmed al-Hammadi said that the court handed down jail terms ranging from three to ten years for "terrorism," state news agency BNA reported.
The convicts had allegedly been involved in "setting tires on fire, placing an object resembling a bomb in a public place, gathering publicly, rioting and possession of Molotov cocktails," the prosecutor claimed.
Also on Monday, the same court sentenced two people to 10 years for "military training and use of weapons and explosives in Iraq." The men were also ordered to be stripped of their citizenship.
The Bahraini judiciary has come under fire by many human rights groups for handing down long-term sentences to anti-regime protesters and activists in the country.