Islam World
Temporary ceasefire begins in 4 Syrian towns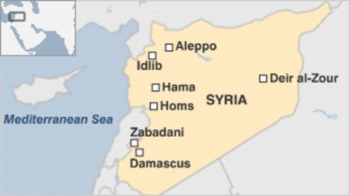 The decision was to be implemented starting from 12:00 pm on Sunday
A new temporary truce has begun between Syrian forces and al-Qaeda offshoot opposition forces in four Syrian towns, a group that monitors the Syrian conflict has reported.
According to reports, the ceasefire began in the rebel-held towns of Zabadani and Madaya outside the capital, Damascus, and the Shia villages of Fouaa and Kefraya in the north-western province of Idlib near the Turkish border.
The decision was to be implemented starting from 12:00 pm on Sunday.
The halt of operation came after dozens of terrorist gunmen killed, including a senior al-Qaeda leader, when the Syrian Popular Committees fought off an attack by terrorists in the vicinity of Foua and Kefraya towns, in addition to cracking down on gunmen in some parts of Zabadani city.