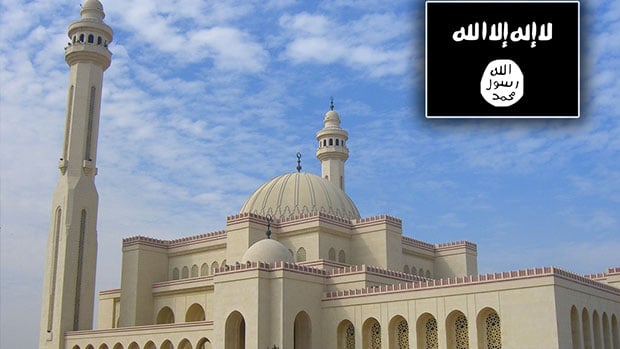 The flag of the so-called Islamic State of Iraq and the Levant (ISIL) terrorist group is said to have been raised in the largest mosque in Bahrain.
According to Al-Watan daily, the flag was officially raised in Al-Fatih Mosque in Bahrain last week during the Eid al-Fitr.
This is yet another indication of the Al Khalifa regime's behind the scene relations with the Takfiri group.
Many terrorists belonging to the ISIL have confirmed their Bahraini nationality.
Meanwhile, head of Bahrain's public security department was quoted as saying that the ISIL activities are being monitored and that the group will do no harm to the people of Bahrain.