Islam World
Iraq announces 3-day mourning for victims of Diyala bombing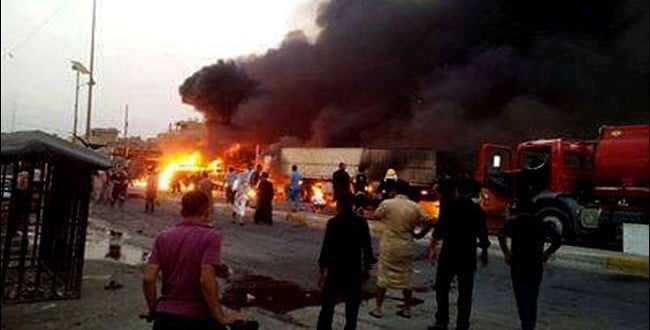 a deadly car bomb explosion struck a busy market in the city
The Iraqi government has announced three days of national mourning after a car bomb killed around 100 people, including women and children, in the eastern province of Diyala.
The Iraqi government made the announcement on Saturday hours after a deadly car bomb explosion struck a busy market in the city of BaniSa'ad in Diyala as people were celebrating Eid al-Fitr, which marks the end of the fasting month of Ramadan.
The massive explosion, which happened late Friday, also left scores of people injured and destroyed several buildings.
Authorities expect the death toll to rise as rescue teams are still retrieving bodies from under the debris.
The government under Iraqi Prime Minister Haidar al-Abadi has also called a defense council meeting to discuss the recent spike in bombings across the country.
ISIS Takfiri terrorist organization has claimed responsibility for the attack. Iraq has been witnessing near-daily bombings that are often claimed by ISIS.