Islam World
Kuwaiti Police arrests Pakistani man near a mosque in Jleeb area disguised as a woman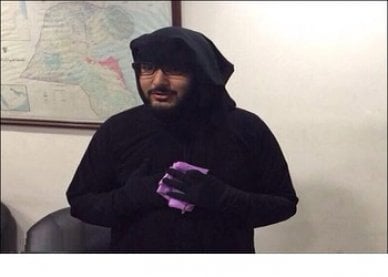 Kuwaiti Police has arrested a Pakistani man disguised 
as a woman
Kuwaiti Police has arrested a Pakistani man near a mosque in Jleeb area, disguising as a woman and speaking on his mobile phone.
Two policemen patrolling the area suspected the way the presumed woman was behaving and asked for her ID card.
They were surprised to find that he was a man. He had a face veil and was wearing women's clothes.
Kuwaiti Police has taken strict measures following the terrorist attack that targeted Imam Sadiq Mosque ten days ago.