Holy Shrines
Holy Karbala witnesses the start of the activities of Tarateel Sajjadiya International Festival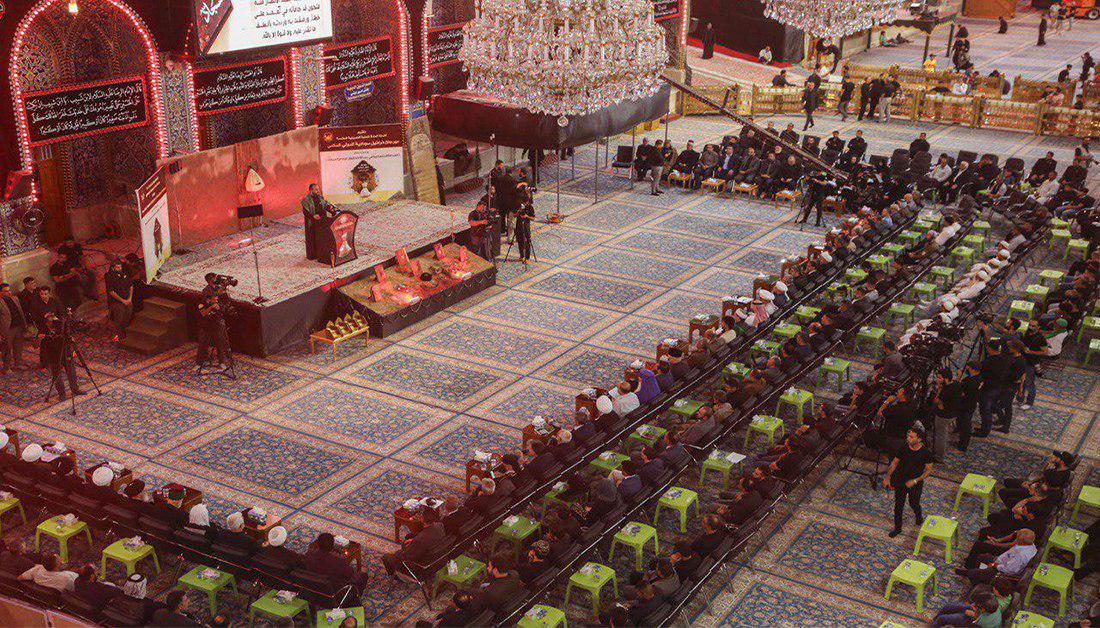 The Holy Shrine of Imam Hussein, peace be upon him, witnessed the launch of the Sixth Tarateel Sajjadiya International Festival with the participation of religious, social and academic figures from 
The Holy Shrine of Imam Hussein, peace be upon him, witnessed the launch of the Sixth Tarateel Sajjadiya International Festival with the participation of religious, social and academic figures from 14 Arab and foreign countries. 
Sheikh Raed al-Haidari, in his speech on behalf of the Holy Shrine, said that Imam al-Sajjad, peace be upon him, resorted to the use of supplication after being subjected to oppression in order to preserve the thought and faith fought by the ruling state at the time. 
He added that the Imam found that the political and media circumstance at that time did not allow the idea to be put forward directly, so he resorted to the most successful way to guide the nation through prayers and supplication.  
The festival witnessed the honoring of a number of preachers: Sayed Morteza Al-Qazwini, Sheikh Baqer Al-Maqdisi, Sheikh Mortada Al-Shahroudi and Sayed Jassim Al-Tuwairjawi.
It is worth mentioning that the Festival is held in conjunction with the martyrdom anniversary of Imam al-Sajjad, peace be upon him, with the participation of a number of delegations from different nationalities, sects and religions.