Holy Shrines
Mortar shells fall near al-Askariyan holy shrine in Samarra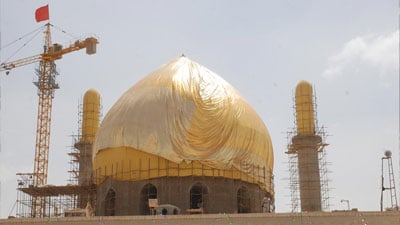 Iraqi security and medical sources that four people were injured by mortar shells explosion that fall near Al-Askariyain shrine in the holy city of Samarra, affiliated to in Salahuddin province.
The sources added that terrorists from the so-called Islamic State of Iraq and the Levant ISIL fired three mortar shells in the morning in Qurtuba Street in Samarra, which is just 200 meters from Al-Askariyain shrine, wounding four civilian.
An official security source, has reported on 21 of last July the fall of the mortar shells in Al-Askariyain shrine in Samarra city south of Tikrit city.