Holy Shrines
Dome of Lady Zeynab's Holy Shrine to be repaired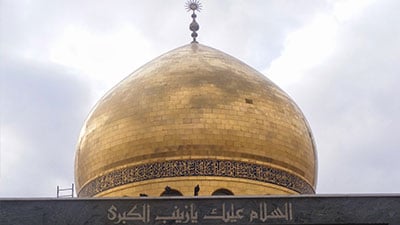 The dome Lady Zeynab holy shrine, peace be upon her, in Damascus, Syria, will be repaired.
The head of Holy Shrines Reconstruction Committee said the project for repairing the dome will soon get underway.
The dome was damaged in mortar attacks by Takfiri terrorist groups operating in Syria.
He added that the entrances of the shrine as well as the air conditioning system and power distribution systems will also be repaired by technicians dispatched from Iran's Khuzestan province.
Syria has been the scene of a crisis since March 2011. The country's unrest took in terrorist groups from across Europe, the Middle East and North Africa who have shown no respect to religious sanctities and holy shrines.