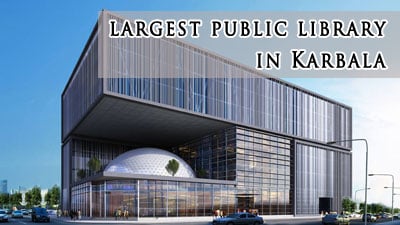 The Strategic Project Department of the Imam Hussein Holy Shrine has finished the design of a new public library meant to be the largest one in Karbala holy city. The library, which will be located in El-Muwadhefeen district, covers 2400 m2, and the actual building covers 1300 m2, and is consisted of nine floors.
Each of women, men, or children will have a specific library apart from the others. It will also have an auditorium for holding meetings and conferences and an auditorium for holding training courses.
The estimated cost of the whole project is approximately 17 million dollars, and the timetable to achieve it is 24 months.