Culture & Arts
Al-Abbas holy shrine maintains ancient Karbalae house as museum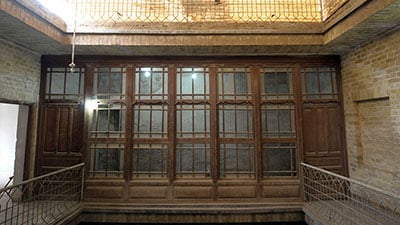 Al-Abbas holy shrine maintains ancient Karbalae house to be a museum showcasing Karbalae antiques
Al-Abbas holy shrine has maintained an ancient Karbalae house to be a museum showcasing Karbalae antiques.
The head of Museum Department of al-Abbas holy shrine said that the holy city of Karbala is one of the most important cities, not because of its Islamic value, but for its cultural and heritage value as it contains many buildings that date back to long periods of time which suffer of negligence and destruction particularly during the tyrant regime.
He added that the house under maintenance is one of the ancient houses in the holy city of Karbala, dating back to the forties of the last century, adding that the house was built on an area measuring 106M²; located in Sahubul Zaman St. on the west northern side of al-Abbas holy shrine.
He pointed out that a special committee was formed to maintain the house after evaluating the damage of the floor, windows, and walls.