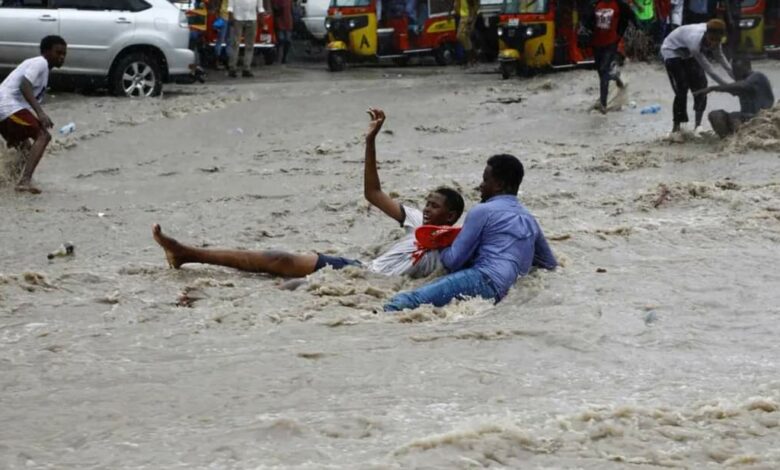 At least 130 people have died in Ethiopia, Kenya and Somalia following heavy rains that triggered what aid agencies described as flooding seen only once every 100 years.
According to Somalia's National Disaster Management Agency , 51 people have been killed across the country and a half-million displaced since the rains started in October.
The Kenya Red Cross Society reported that hundreds of houses were swept away at the coast and in northern Kenya, leading to the deaths of more than 50 people and forcing at least 30,000 people out of their homes.
Authorities in Ethiopia said that country's death toll from the floods reached 30 following "unrelenting rainfall in the Gambella.