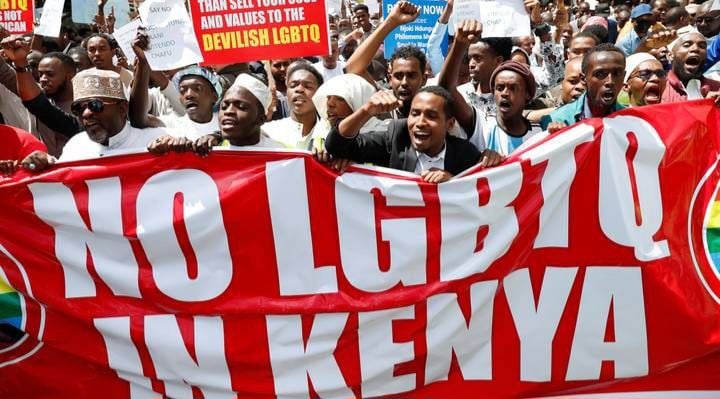 Hundreds of Kenyan Muslims marched on the country's Supreme Court Friday in protest against a recent decision upholding the right of LGBTQ groups to associate and form non-governmental organizations (NGOs), Deutsche Welle reported on Saturday, October 7.
Angered Muslims carrying printed placards decried "neo-colonialists" and the immorality of homosexuality, while demanding the three justices who affirmed the LGBTQ community's right to associate, "resign and repent."
Last month, the three ruled that Kenya's Non-Governmental Organization Board had discriminated against an LGBTQ group by not allowing them to register their association with the body.
Parliamentarian Mohamed Ali claimed the court had failed to recognize that Kenya "is a religious country," saying: "Islam and Christianity are against homosexuality. Our country's constitution doesn't recognize same-sex marriages. Three people in a court should not go against the societal values."
Anti-LGBTQ protesters say they are also planning a march to Kenya's parliament in support of a draft bill proposing further criminalization of same-sex relations and carrying jail terms of up to 50 years in certain cases.
It should be mentioned that homosexuality is a grave sin in all Abrahamic religions and is associated with mental disorders, according to scientific research.