NEWS
China warns of more bad weather after five people killed in tornado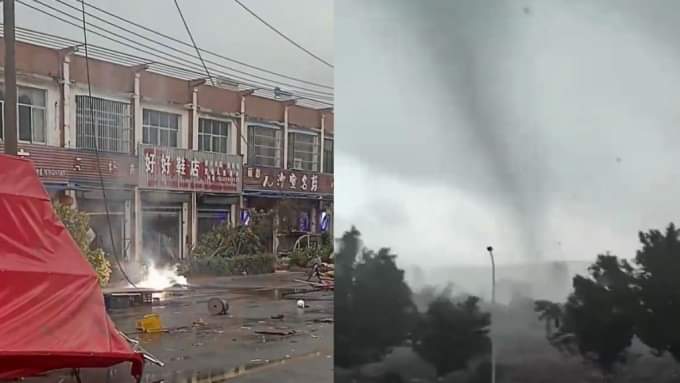 A deadly tornado hits the eastern city of Suqian, China. The tornado also resulted in the loss of five lives and injured four others, leaving families and communities in mourning.
The tornado hit the city on Tuesday afternoon, being the latest in a series fo extreme weather events to hit the country.
"I was at the door and witnessed the wind, solar energy devices and trees flying in the air," one user wrote on the popular social media platform Weibo.
State media said more than 5,500 people had been affected by the tornado, and 1,800 homes were damaged or destroyed.