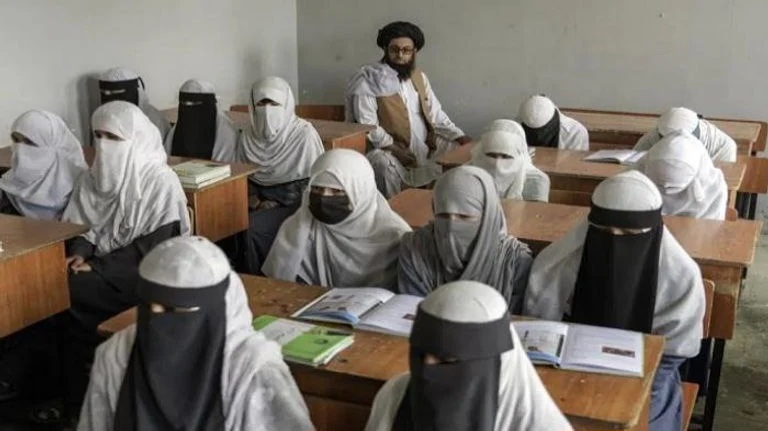 An institution known as the "Afghanistan Religious Intellectuals Society" has expressed concern about the excessive growth of Taliban religious schools.
In a statement, this organization said that the Taliban, using internal funds and foreign aid, builds jihadist schools that have an extreme "Pakistani-style" education system.
On Saturday, June 3, the Afghan religious intellectuals community wrote in a statement that the Taliban is training a new generation of fighters in these schools to be used for overseas purposes.
The community of religious intellectuals has described the growth of Taliban's ideology in these schools as a "danger alarm", warning that the excessive increase of such centers will deepen the religious and sectarian divides.
Accordingly, it will also cause the spread of violence outside the borders of Afghanistan.
This institution has warned donor countries not to let their aid be used to build centers for the promotion of extremism and terrorism.
After regaining control of Afghanistan, the Taliban changed the educational system and converted some schools into religious schools.
Last week, the Taliban Minister of Education announced once again that this ministry will build ten religious schools in each city.
Earlier, some international organizations had called the change of Afghanistan's education system by the Taliban as a warning for the world and likened it to a time bomb.