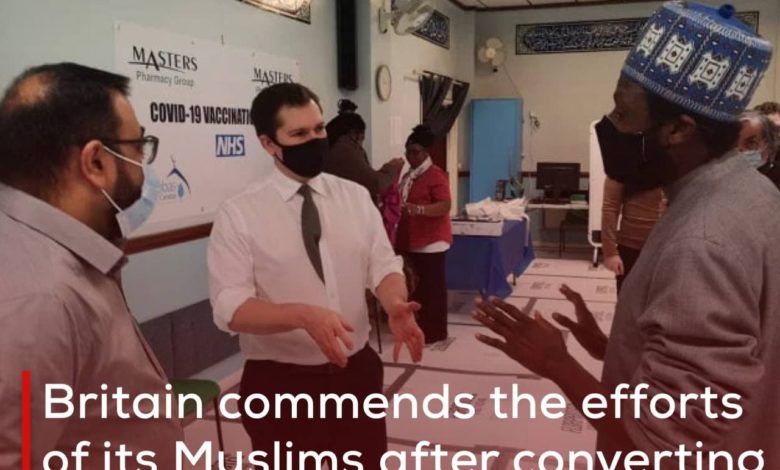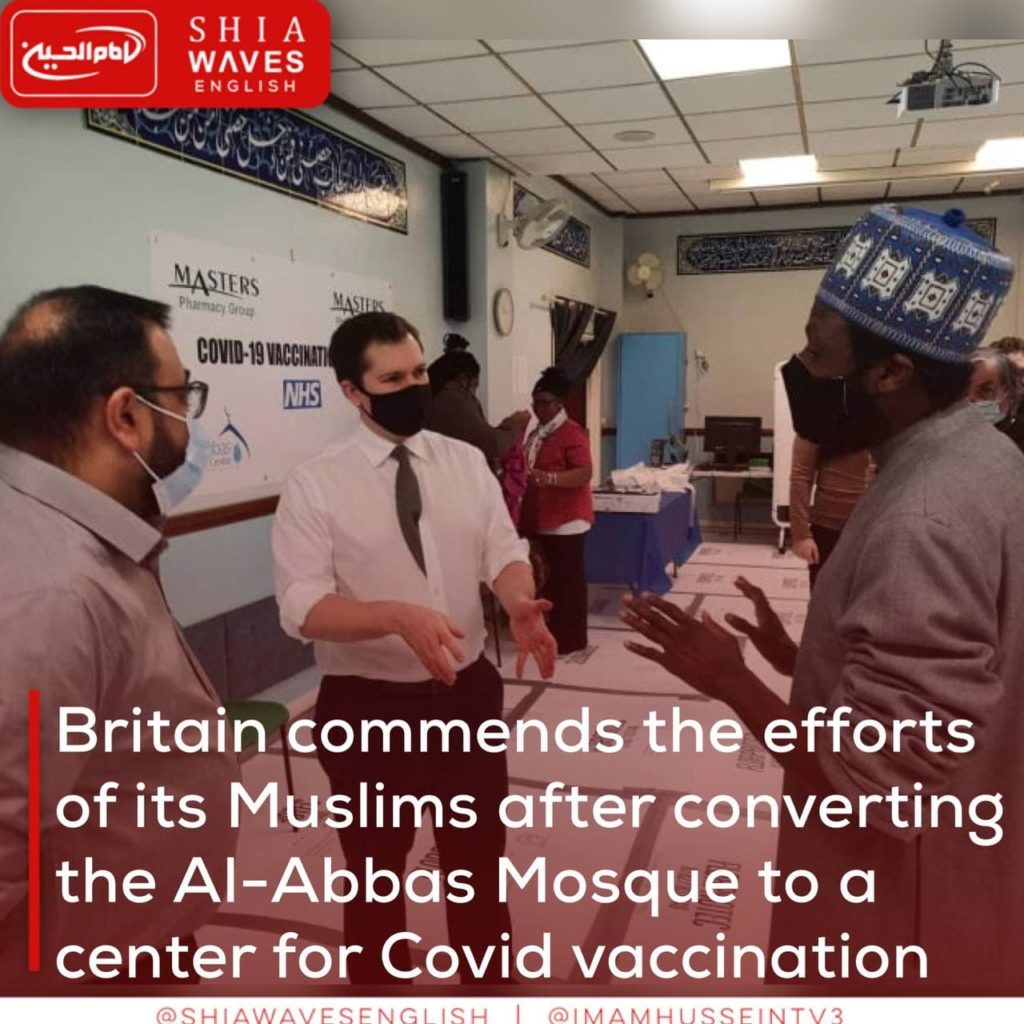 ---
The initiative to convert the Al-Abbas Islamic Center Mosque, in the British city of Birmingham, to a Covid vaccine center is the first initiative of its kind for a place of worship for the Muslim community.
The mosque has launched an awareness campaign to encourage vaccination, counter false news about it, and motivate Muslims and non-Muslims to get vaccinated.
The British government praised the mosque's work in an official symposium chaired by Secretary of State for the Home Department Priti Patel, and for what it considered the pivotal role of places of worship and religious leaders in encouraging access to the vaccine.
Secretary of State for Housing Robert Jenrick visited the mosque and expressed his admiration that the mosque has opened its door to everyone without exception, whether they are Muslims or non-Muslims, which is considered an honorable example of diversity and tolerance in British society.