NEWS
Pakistan
Religious Authority
Grand Ayatollah Bashir Al-Najafi receives Pakistan's Federal Minister, calls for facilitating measures for Karbala pilgrims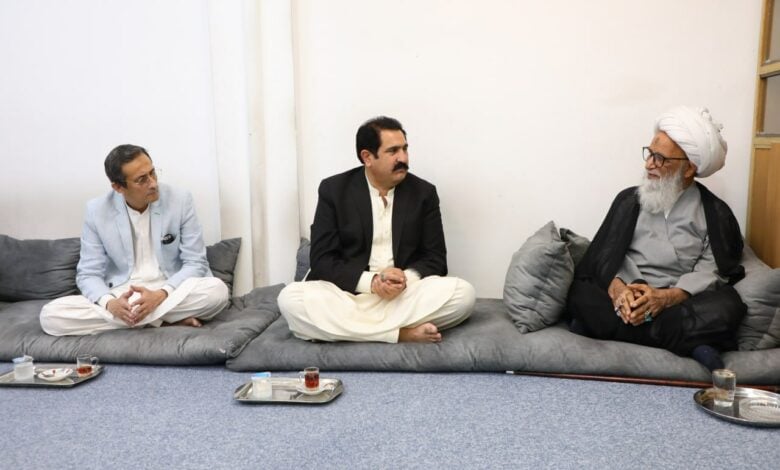 The Grand Ayatollah Sheikh Bashir Al-Najafi has on officials in Pakistan to facilitate measures for the Pakistani pilgrims who come to visit the holy shrines of AhlulBayet, peace be upon them, in Iraq.
Grand Ayatollah Al-Najafi's call came during receiving Pakistan's Federal Minister and the official in charge of the Pakistani community's affairs overseas, Sajid Hussein Al-Turri and his accompanying delegation.
He urged the Iraqi and Pakistani officials to strengthen mutual cooperation for the common good of the two countries.
The visiting delegation thanked Grand Ayatollah Bashir Al-Najafi for his warm reception and the valuable pieces of advice he presented.