NEWS
United Kingdom
Muslim Council of Britain raises concerns over appointment of Lord Ian Austin for Leicester Riots Review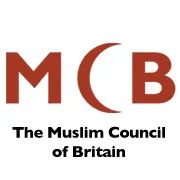 The Muslim Council of Britain (MCB) has voiced serious reservations regarding the appointment of Lord Ian Austin to lead the independent review into the Leicester riots. While acknowledging the importance of conducting a thorough review to address the causes of the unrest, the MCB emphasizes the need for an impartial and trusted reviewer who can garner the confidence of all stakeholders.
Given Lord Austin's divisive track record and the troubling allegations of Islamophobia leveled against him, the Muslim and other communities in Leicester are deeply apprehensive about his suitability to oversee a review aimed at fostering trust and harmony. Concerns are now being raised about the credibility and legitimacy of any review led by Lord Austin.
In response, the MCB is urging Secretary of State for Communities, Michael Gove, to reconsider the appointment of Lord Austin and instead select an independent reviewer who can effectively engage and represent the diverse communities in Leicester. The MCB calls on the government to take prompt action to ensure that the review is conducted with fairness, justice, and unity, principles that Leicester and its residents deserve.
As the appointment of Lord Austin continues to raise doubts and concerns, the Muslim Council of Britain remains committed to advocating for a review process that truly reflects the aspirations and needs of all communities affected by the Leicester riots.