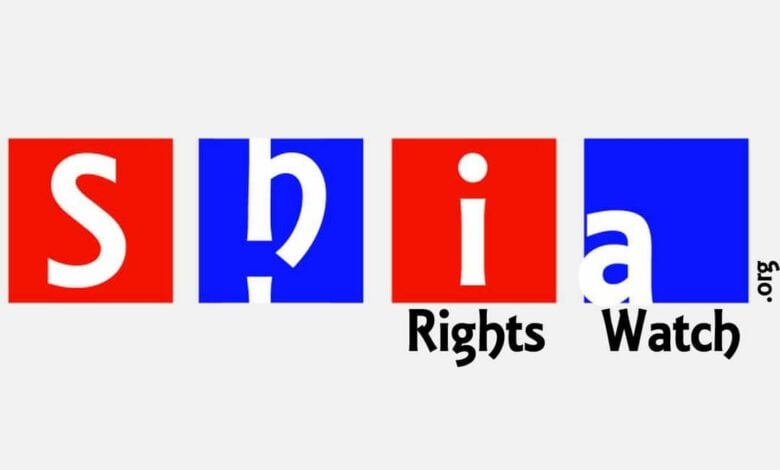 The International Shia Rights Watch Organization has issued its monthly report for May on the most prominent human rights violations against Shia Muslims around the world.
The five-page report included a review of major terrorist attacks, including bombings, as well as systematic repression and abuse in a number of countries against Shias.
The report pointed out that the organization's teams could only monitor some of the declared violations, in cooperation with some human rights activists and civil organizations.
The report mentioned that three Shia Muslims were executed in Daykundi province by Taliban on alleged accusations that they opposed the movement.
It added that a store owner was shot dead as he was returning to his home in the city of Ghur.
In Pakistan, the report documented the killing of six Shia Muslims in a terrorist attack on a school in Parachinar by gunmen affiliated to Tehrik-i-Taliban Pakistan.
In Bahrain, SRW's report revealed that the authorities had arrested a young Shia man from Diraz village clan on political accusations; in addition to arresting a young man from the Wadiyan village on pretext to complete imprisonment duration.
It also highlighted the psychological and physical torture the prisoners in the notorious Jaw Prison were subjected to by the prison guards.
In Saudi Arabia, the report said the young Shia man, Minhal el-Rabah was executed by the authorities following his demands of reform and end of violations. They also executed another man from the Shia-populated province of Qatif.
In the same context, the organization pointed out that the Saudi authorities had executed three detainees from Umul Hamam township in the Eastern Province.
The organization concluded its report in Iraq where it documented one casualty and injury of five others in terrorist operations; in addition to kidnapping other individuals in a number of Iraqi provinces.