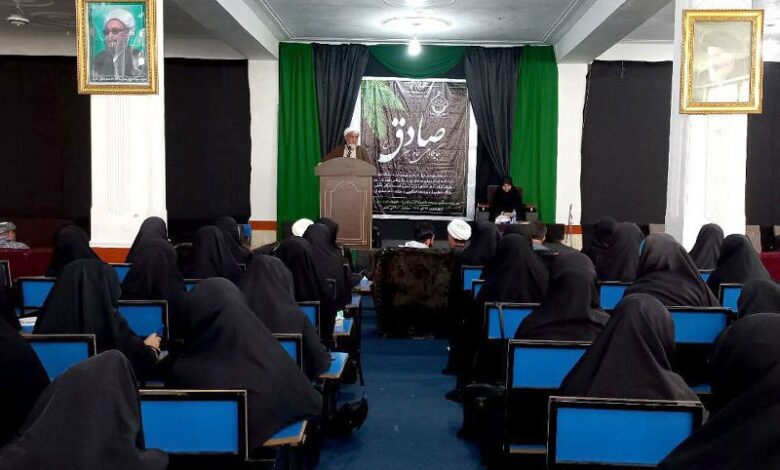 Afghan Muslim women activists and researchers have said that Imam Jaafar Al-Sadiq's scientific position, as the founder of the Jaafari School of Thought, is unparalleled amongst the other Islamic schools of thought.
During a scientific symposium held by Sayyeda Fatima Al-Zahra Complex in Kabul – Afghanistan, the researchers shed light on the distinctive features and characteristics of the scientific movement of Imam Jaafar Al-Sadiq, peace be upon him, and its influence on the Islamic nation in particular, and humanity in general.
The activists said that, "The Imam lived in a era marked as the era of the scientific and civilizational growth of the Muslims, in addition to the interaction between the Islamic culture and other cultures through translation."
They emphasized that Imam Al-Sadiq, peace be upon him, "With all the schools of thought at his time, he established his own scientific school and movement to disseminate the genuine teachings of Islam and to combat deviant ideologies."
It is worth mentioning that Sayyeda Fatima al-Zahra Complex is one of the active centers, affiliated to Grand Ayatollah Shirazi in Afghanistan.