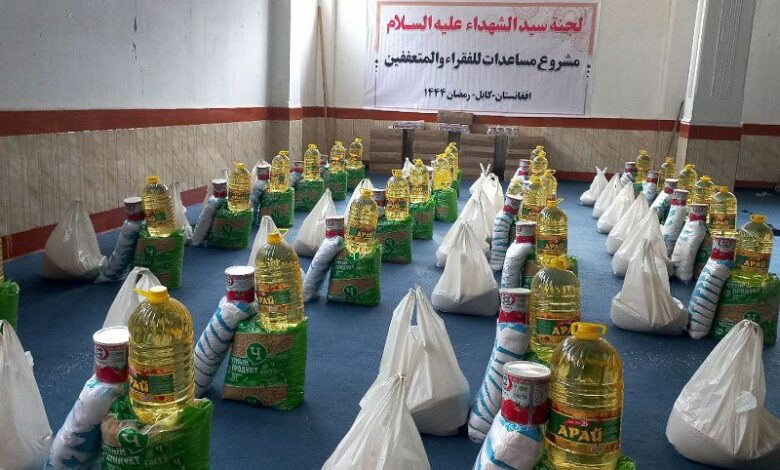 The Office of the Supreme Religious Authority, His Eminence Grand Ayatollah Sayyed Sadiq al-Husseini al-Shirazi, has said, today Tuesday, that its-affilaited organizations continue to assist disadvantaged families in Afghanistan.
The Office pointed out that large numbers of Afghan families in different cities are still in need of urgent humanitarian support.
"These families live in difficult situations which requires us to intensify efforts to meet their needs", the office added.
It is worth mentioning that the Sayyeda Fatima al-Zahra Complex in Kabul has distributed two patches of food baskets to the families of the orphans.
The Office further said that, "This initiative is carried out in partnership with Sayyid al-Shuhada World Committee and the Mohammed al-Ameen Body."
It should be mentioned that these are based on directives of Grand Ayatollah Shirazi, who repeatedly emphasizes the importance of providing help to those in need.