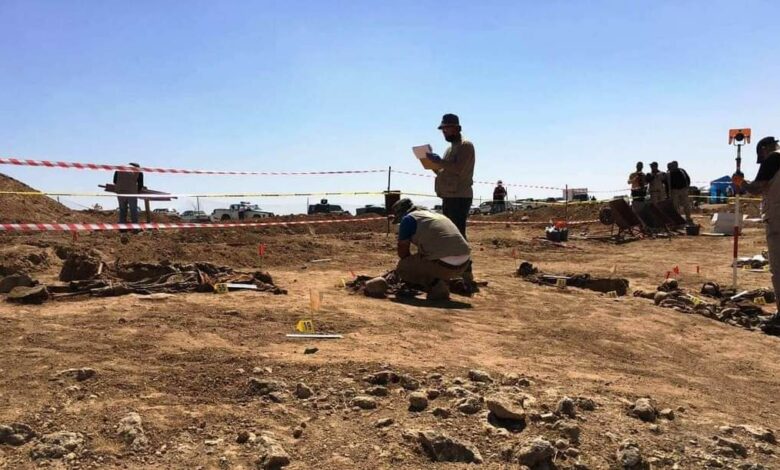 The remains of 605 people believed to have been killed by ISIS have been exhumed from a mass grave near a prison in northern Iraq, a government agency has said, adding that the process of opening the graves extended over a period of two years.
According to the agency, 401 body parts and 204 full bodies were recovered, and were handed over to the Medical Legal Directorate (MLD) for identification.
The United Nations has said over 200 mass graves have been linked to ISIL alone, containing thousands of bodies.
Families of the missing victims of the violence from ISIL and others have spoken out throughout the years, with many expressing frustration as the identification process could take years.