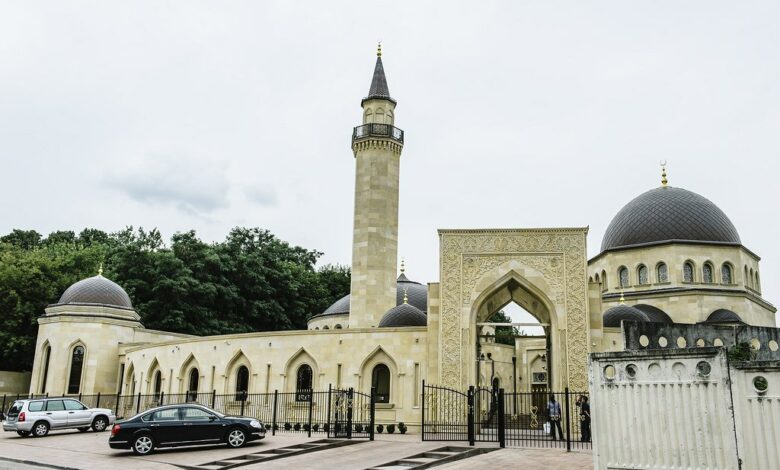 Al-Rahmah Mosque, the first and only mosque in Kiev, the capital of Ukraine, is considered one of the largest mosques in Europe.
The Mosque was built between 1996 and 2012 on a symbolic spot next to the remains of an ancient Muslim cemetery and is located in an area that has been inhabited by Muslims since ancient times.
Ukrainian Muslims waited for this mosque for more than 100 years, and it is no surprise that the opening of Al-Rahmah was a major event. The attempt to build a mosque dates back to 1897; When, according to official data, there were 1,759 Muslim citizens in the population of about 100,000 people in Kiev.
In 1913, the construction plans were ready and the first foundation stone of the mosque was laid. However, the outbreak of the First World War, the Bolshevik Revolution and the Second World War delayed the dream of having a mosque in the capital of Ukraine for a long time.
The construction of the mosque was resumed only after the independence of Ukraine in 1991. After acquiring the land for construction, extensive legal preparation and work on the long-awaited project documents, the construction finally began in 1996 and lasted for 16 years.
This construction was financed by Muslims of all ages and social groups, as well as significant financial contributions from the ambassadors of Islamic countries.