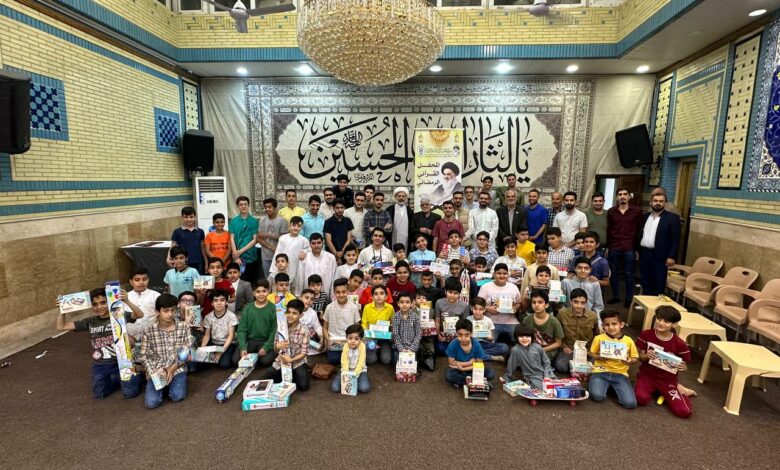 Misbah al-Hussein Foundation for Relief and Development, affiliated with Karbala Office of Grand Ayatollah Sayyid Sadiq al-Husseini al-Shirazi (may Allah prolong his life), held Quran and theology classes during the holy month of Ramadan 2023. The program was a joint effort of the Foundation and Imam Hussein Media Group.
These educational classes, which received children and teenagers of Karbala, took place every night from 9 to 10:30 PM at the Hussainiya of Sayyidah Ruqayyah, peace be upon her.
Specialized instructors trained participants of various age groups in this 9-year-old program, which was originated in 2015 with the aim of teaching Quran and theology to young children living in the holy city of Karbala.
This year, the program trained more than 100 learners in seven groups in different fields, including: Memorization (Hefz), Reading, and Tajwīd.
Every night, in addition to the Qur'an training sessions, Hujjat al-Islam Wal-Muslimeen Sheikh Mustafa Bahreman gave participants theology lessons on the subject of "knowledge and the necessity of knowing Imam al-Mahdi, may Allah Almighty hasten his honorable reappearance.
It should be mentioned that all Quranic learners were given nice prizes at the end of the holy month of Ramadan.