NEWS
Presidency of the Iraqi Parliament demands Saudi Arabia to rebuild the graves of the Baqee Imams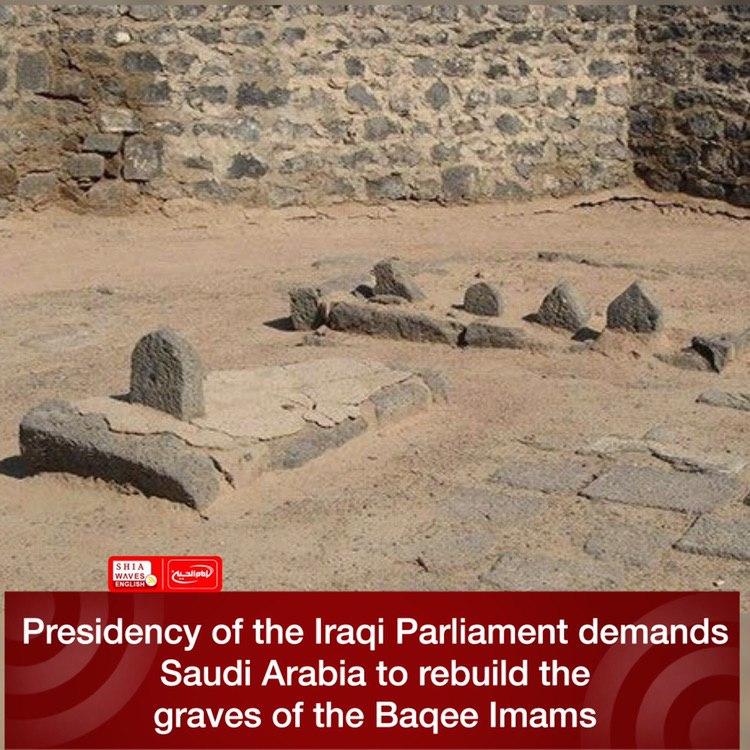 Deputy Speaker of Parliament Hassan al-Kaabi called on the Saudi government to initiate the rebuilding of the graves of the Baqee Imams, peace be upon them, and to address the major catastrophe
Deputy Speaker of Parliament Hassan al-Kaabi called on the Saudi government to initiate the rebuilding of the graves of the Baqee Imams, peace be upon them, and to address the major catastrophe – the destruction of the holy shrines.
On the demolition anniversary of Baqee Holy Shrines, al-Kaabi called on the international community, all concerned organizations and Arab and Islamic countries to take their serious role in pressuring the Kingdom of Saudi Arabia to rebuild the holy graves.
The Deputy Speaker of Parliament stressed the need for the Iraqi government to strive to act in this regard.