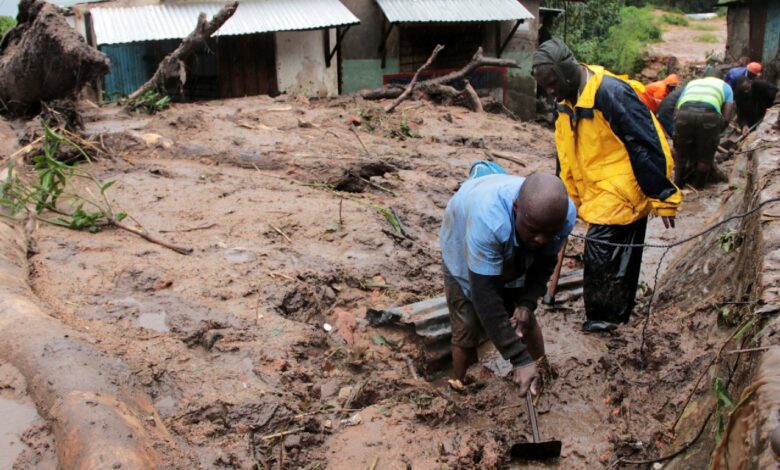 Cyclone Freddy has killed more than 60 people and injured dozens in Malawi and Mozambique as it slammed into Southern Africa for the second time in a month.
Freddy is one of the strongest cyclones ever recorded in the Southern Hemisphere and could be the longest-lasting tropical one, according to the World Meteorological Organization.
In Malawi, the central hospital had received at least 60 bodies by early afternoon on Monday, Marion Pechayre, Doctors Without Borders country director, told reporters, adding that about 200 injured people were being treated in the hospital.
Mozambique has seen more than a year's worth of rainfall in the past four weeks, prompting concern that rivers could burst their banks and cause wide-scale flooding.