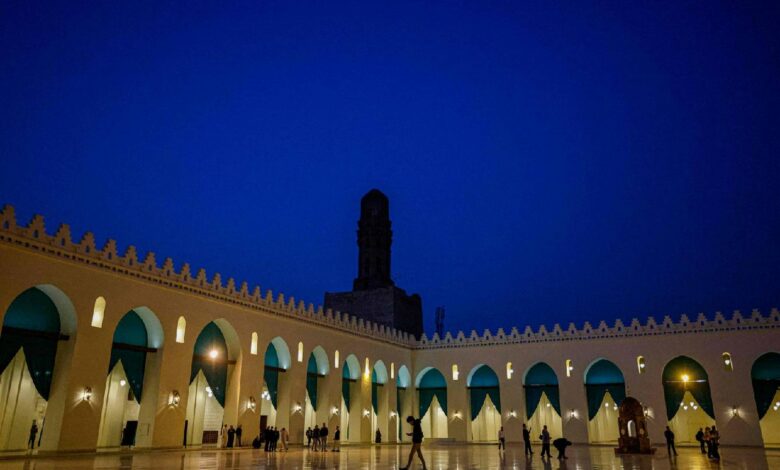 A 1000-year-old Shiite mosque in the heart of the Egyptian capital Cairo has reopened following extensive renovations that took more than five years to complete, MENA website reported.
Work on the Al Ḥakim bi Amr Allah mosque began in 2017 and included repairs to water damage and cracks in its walls, according to Brig Gen Hisham Samir, a tourism and antiquities ministry official who spoke at the reopening ceremony on Monday night.
Wooden fixtures, including the mosque's doors, its pulpit and the signature decorative wooden tiles that line the base of its ceilings, were bolstered.
The ornate chandeliers of the mosque, one of Cairo's most prominent Fatimid sites, were also restored. Security cameras were installed as well as more efficient electrical wiring to service both the indoor areas and the large courtyard that the mosque is known for.
The renovations were conducted as part of a large-scale plan by the Ministry of Tourism and Antiquities to boost tourism to Cairo's Islamic sites. Construction of the Al Hakim bi Amr Allah Mosque was started by caliph Al Aziz in 990AD.
It was completed by his son Al Hakim, the sixth caliph of the Fatimid era, who named it after himself.